Asthma Education/Management Programs                    GOAL:  To reduce the burden of asthma in Johnson County
Partnership's Asthma Educators are a team of respiratory therapists available to provide education and strategies to manage asthma.
Several workshops are available. Click here to review program descriptions and to request the asthma education you need for your group. All programs are free of charge.
Would you like more information about asthma from one of our experts? Send Email
INDIANA JOINT ASTHMA COALITION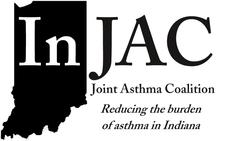 THE IMPACT OF ASTHMA IN INDIANA
Debbie Heady, CRTT, Johnson Memorial Hospital


Patricia Huesman, RT, American Health Network


Linda Ruskowski, RRT, Community Hospital South


Brenda Wilkerson, CRT., Johnson Memorial Hospital